From R52.00 depending on package size.
Bunker Coffee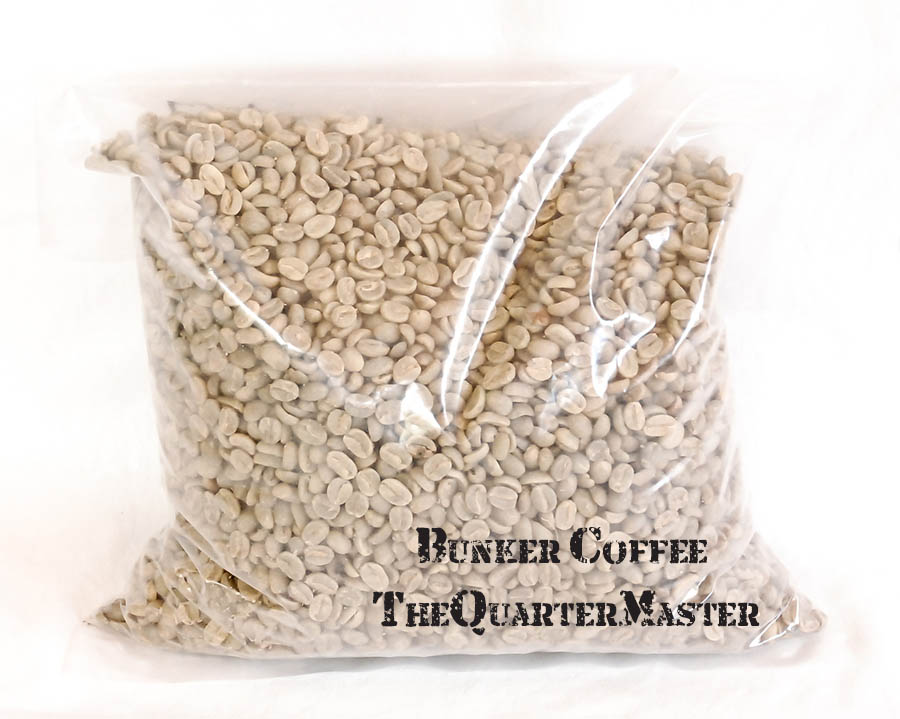 Becoming Self Sufficient is not easy. It's fairly simple, but not easy.
Having decent coffee makes it that much easier.
Green coffee beans can be kept unrefrigerated for years.
Roasted coffee can only be kept for a few weeks and it becomes significantly less palatable over time.
Roasting your own coffee beans allows you to have fresh coffee whenever you need it.
Roasting can be done over a fire in a cast iron skillet.
A hot air popcorn popper.
Or in a coffee roaster.
The best small quantity coffee roasting we've done is with an electric popcorn popper.
Coffee can be roasted to either first or second 'crack'. It can be roasted dark, medium or light.
Roasting is done to taste. Trying to roast too dark often results in burnt beans.
Try our Bunker Coffee, we have Ethiopian, Kenyan, Columbian or Brazilian and each ach has it's own unique flavour.
You can blend a variety of beans to form your own unique coffee profile.
To order online, and product specs, follow the link below:
https://www.thequartermaster.co.za/inde ... ean&page=2
Price includes Vat.
Full costs displayed BEFORE you have to pay.
Online Credit Card and EFT Payment options available.
www.thequartermaster.co.za
we are still very much ONLINE, continue to deliver Nation-Wide and Internationally, Door2Door OR you can pop in and Click'nCollect
Please contact us at
sales@thequartermaster.co.za
if you need assistance or have a query.
MAG
#TheQM
E&OE